We have seen Nexus phones from Google and also heard many rumours about the 'Nexus One' tablet from the company. Reports say that Google is trying hard to get this tablet to market this year facing any hurdles.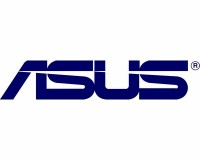 Seems like Google is very much impressed with the $249 7-inch tablet from ASUS showcased at MWC; rumours say that Google has approached ASUS on the same issue and just to note, that tablet from ASUS carried quad-core NVidia Tegra 3 processor and is very much a good deal given the price.
Google is planning to keep the price of the tablet around $199 to counter and grab the share Kindle Fire is making; Nook tablet was also one such gadget with price being dropped from $249 to $199. Tablet is expected to feature an internal storage more than 4 GB. Importantly, customer gets the satisfaction of Google's complete services, software updates at a handy price of $199.
The resolution might be 1280*800 pixels and sources suggest that production could start in April and the product will hit the market sometime around June. 10-inch version of the same tablet might be out too with a price tag of $299 (approx. Rs. 14,000/- in Indian Currency). Well, if this comes out, can Kindle Fire continue to its increase in sales?