It is time to get refreshed now! Time to know about the virtual 80-inch 3D television launched. Epson has come up with this exciting gadget for a great 3D experience. The Moverio, it is called is now ready to make you re-visit your old movies in a newer way.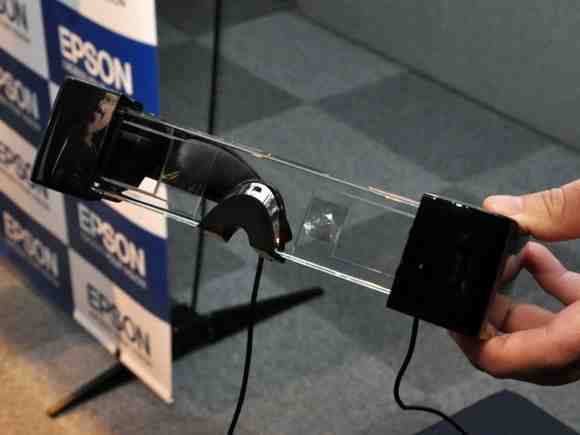 Moverio has some funky shades with it and has a see through 3D display. It features Android 2.2 version as the software and the display comes out at a distance of 5 metres in front as a 80-inch 3D screen.
Coming to the video files, it supports mpeg-4, mpeg-4 AVC and H.264 formats which give the best of video experience. It has an internal memory of 1 GB and a micro SD card slot too. Binocular display has a resolution of 960*540 pixels to give the customers best of their money.
Glasses also have Wi-Fi facility which gives the benefit of accessing videos from Youtube and also one can surf web easily. Well, there is something for music lovers too. Moverio supports music files of mp3 and AAC formats too.
Coming to the cost of this ultramodern gadget, it is priced at $770 (approx Rs. 35000 in Indian currency). I just say that Moverio is the best deal for New Year which comes out with a 3D experience!