Dell is planning to unveil a range of  Tablet PCs at CES 2011. Although the company has not made any available any detailed information about the tablets but unfortunately some pictures and specifications of one of the tablets, named "Looking Glass" got leaked. The confirmation of the existence of this device ("Looking Glass" Tablet) comes from Dell's documents for device approval by the FCC. Dell had recently launched the "Streak" tablet.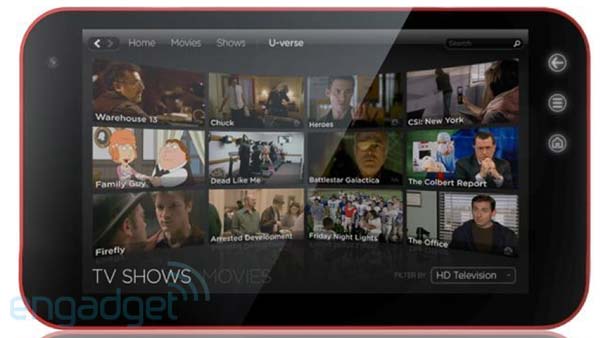 The leaked spec sheet reveals that the "Looking Glass" tablet has a 7-inch screen and powers the nVidia Tegra 2 processor. The device has 4GB SD-RAM and supports up to 32GB expandable SD-Card storage. The tablet has integrated 3G capability. It is also being said that you will be able to make calls using the  "Looking Glass"  tablet from Dell.
The device also has Wi-Fi is 802.11n and Bluetooth 2.1 among other connectivity options. The tablet weighs just 500 grams! Shown below is the detailed specifications sheet of the Dell "Looking Glass" tablet.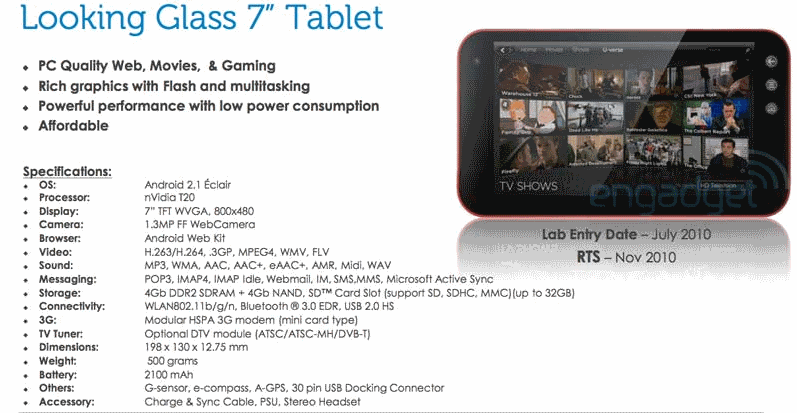 via PCMag, Image Courtesy Engadget