Not everyday one gets to see a 42 inch phone. If you want a glimpse of the device with a gigantic screen, simply visit the Best Buy store in San Carlos in California.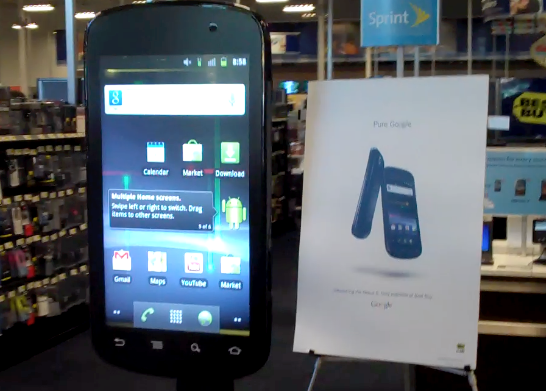 The 42 inch Nexus S has been made by Google and Best Buy, is the world's largest working Android phone. Before you think of spending a dime for the device, let me make it clear – "It's not for sale".  The Nexus S has been put up for a promotional cause. According to representatives at Google , this is only a test model.
The device sports a 42 inch touch screen with a working camera and internet connectivity. The touch  of this Nexus S Phone is not smooth, but as I said its a test device.
via Fonearena