Casio has been around as a wearable technology company from the time even before I was born. But, it is strange to see that one of the biggest digital watchmakers had not come out with anything in the smart-watch and wearable space, but not until today.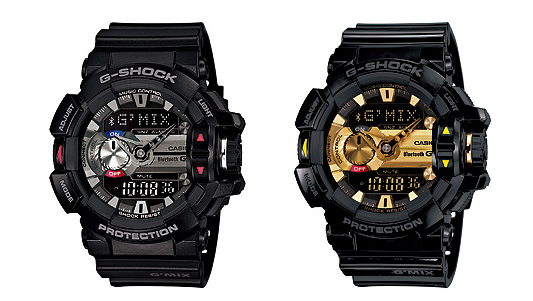 Casio has finally launched an all new G-Shock watch GBA 400 that can do some things which can be considered smart! The watch has a Shazam like music-discovery app built into its accompanying G'Mix app. The music recognition in the watch is powered by SoundHound.
All you need to do is simply point your G-Shock watch towards the music source and in seconds you can see the name of the songs pop-up on the LCD screen built into the watch. You can also use the watch to control the music player on the phone that is paired with the watch.
The G-Shock GBA-400 watch is price at around US $225 and is available in the following color combinations:
Black and SLiver
Black and Golden
Blue and Silver
Red and Silver