The world is gradually converging at one point and this is so true. Would it not be very nice if you could get all your messages, alerts and notifications right on your wrist watch without having to pull out your smartphone from your pocket every time it beeps? Well, Casio has unveiled a new wrist watch in its G-Shock series which exactly does the same.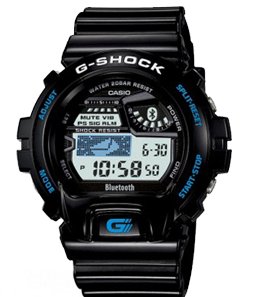 Casio's new GB-6900 wrist watch from the G-Shock series is equipped with Bluetooth 4.0 LE that will enable you to synchronize time across your devices in addition to which you will also receive notification and alerts of incoming messages and calls right on your wrist watch.
The wrist-watch will go on sale in December and bears a price tag of 235USD (Rs. 11700/- in Indian Currency). Earlier this year, we had told you how Apple's iPod Nano could be a hot trend in 2011. Well, it seems all this is gradually coming true. What do you think about this new mobile integrated watch from Casio? Please let us know in the comments section.
Thanks for the tip