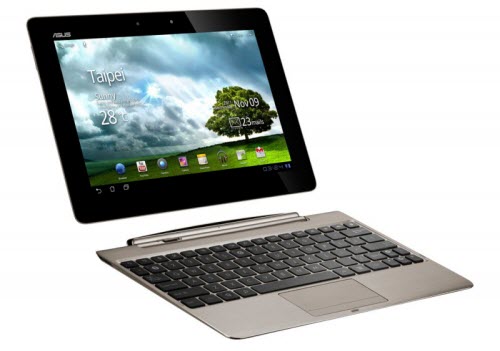 It has not been even a month since the first quad-core Android tablet – the Asus Transformer Prime – was released, but Asus is already stepping up its game by announcing an upgraded version of the original Transformer Prime.
The new tablet – called the Asus Transformer Prime TF700T – is identical to the original one in most aspects except the screen. The original Transformer Prime had a 1280 x 800 resolution. In the upgraded version, Asus is upgrading the screen resolution to an astounding 1920 x 1200 resolution. That makes it a 125% increase in the number of pixels on the display. The quad-core Nvidea Tegra 3 processor that the Transformer Prime is a very capable processor and we expect it to have no difficulty in handling the increased number of pixels.
Other differences from the original Transformer Prime includes a redesigned back cover which will fix the GPS problem that many users faced with the original Transformer Prime and an improved front facing camera which now has a 2MP resolution.
Asus expects the Transformer Prime TF700T to start shipping in the second quarter of this year. The 32GB version is expected to cost $599 and the 64GB version $699. It will ship with Android 4 "Ice Cream Sandwich" installed.
via: The Verge