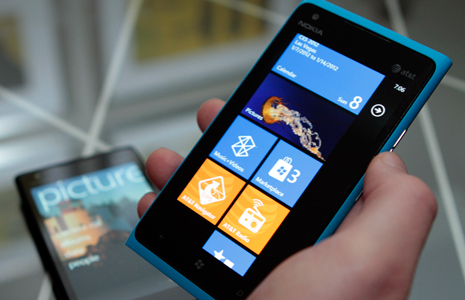 At CES in LAs Vegas, Nokia CEO Stephen Elop has announced the company's first LTE Windows phone – the Nokia Lumia 900. According to Elop, the device has been designed specially for the North American Market.
In terms of looks, the Lumia 900 looks pretty much like the Lumia 800 and retains the same polycarbonate unibody design. It is, however, larger than its predecessor. While the Lumia 800 has a 3.7-inch display, the Lumia 900 has a 4.3 AMOLED ClearBlack display. The screen resolution, though, remains the same at 480 x 800 pixels.
The main difference, however, is that the Lumia 900 is LTE capable which means that it can theoretically reach a download speed of 50Mbps on AT&T's LTE network.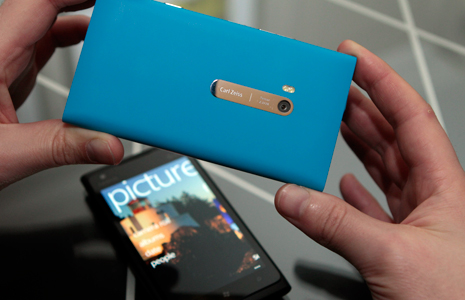 The Lumia 900 is powered by a 1.4GHz processor and has 512MB of RAM on board – same as the Lumia 800. It also retains the 8MP Carl Zeiss camera that the Lumia 800 has. The Lumia 900, however, has a front camera as well – something that the Lumia 800 lack. To account for the increase in power consumption dues to the larger screen and LTE network, Nokia has bumped up the battery to 1840mAH.
Nokia says that the Lumia 900 will be available this spring with AT&T, but the pricing remains unclear. However, our analysts feel the price might be something around USD 600 or above when the phone launches officially. (Approx. Rs. 32,000 in Indian Currency)
Microsoft CEO Steve Ballmer also appeared on stage during the announcement which indicates that both Nokia and Microsoft is banking heavily on this phone to increase their presence in the smartphone market in the US.