There were rumours in the internet about the leaked 'Asus TF300T' tablet few weeks ago. Though not much specs were known with that news, we now have some solid data about the ASUS tablet. Waiting to know about them? Here we go…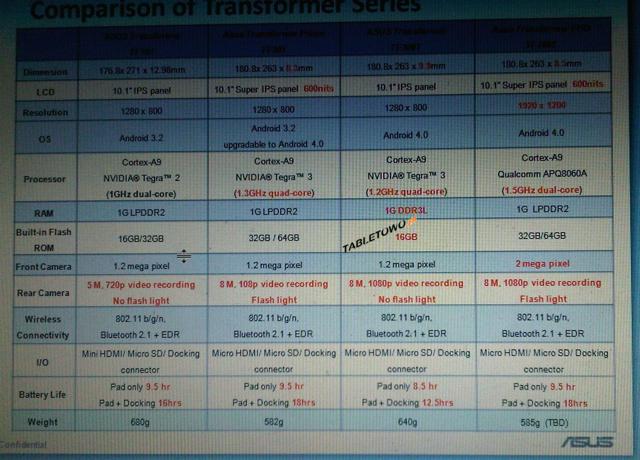 The tablet will feature a 10.1 inch IPS display with a resolution of 1200*800 pixels; 1 GB RAM, 16 GB of internal storage and 8 Megapixels rear camera which supports full HD video recording capability. The tablet also has 1.2 Megapixels front-facing camera and the device runs on Ice Cream Sandwich version 4.0 of Android.
The tablet which was announced at CES 2012 will also have a 1.5 GHz dual-core Qualcomm Snapdragon APQ6060A processor instead of 1.2 GHz NVidia Tegra 3 previously mentioned. However, this news is also is not official from ASUS sources. But, it will be an interesting gadget if TF300T comes out with these rumoured specifications.
There is very much a possibility that Asus will release this tablet on the grand stage of MWC 2012 which will kick start on February 26th. Hope this tablet finds a place in the competitive market existing now. Are you waiting for one from Asus in the recent past? This might be it! We expect the price of the tablet to be around Rs. 25,000/- in Indian Currency.