In today's world of smartphone market, Samsung has Galaxy model, Nokia has Lumia series' and Apple has iPhone models. Ever thought of Motorola? CES 2011 witnessed an announcement from the maker that they would be releasing Atrix, company's first dual-core smartphone.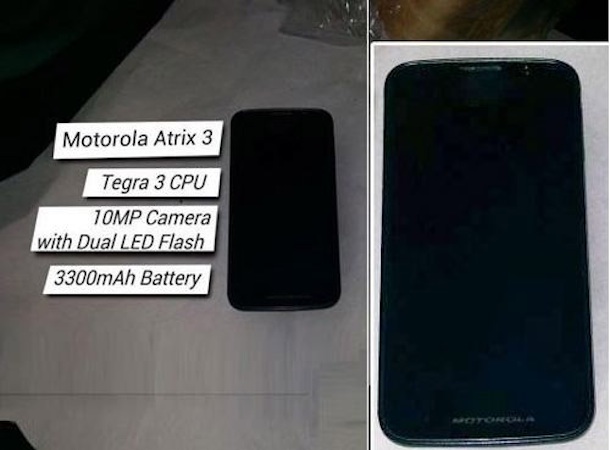 Its successor came 10 months later which brought a high capacity camera and a larger screen. Some of you might not know about Atrix at all! RAZR was another type released by Motorola last season which was quite attractive when compared to Atrix model.
Some sources have now revealed the next smartphone from Motorola and its specs; expecting to be Atrix 3. This gadget is rumoured to have quad-core NVidia Tegra 3 processor, good 2 GB RAM and a large 4.3 inch 1280*720 pixels HD screen. With 10 Megapixels camera present, you need not carry a digital camera from now. Battery capacity is also very high at 3, 300 mAh.
Don't they look awesome? I am just stunned by those features and will definitely suggest this model. Well, the price is not officially out but anything around Rs. 20, 000 to Rs. 25, 000 will do a great favour for customers and Motorola too. We are expecting this model at MWC 2012; let us hope for the best!