Update: Engadget confirms that the Acer Iconia Tab A100 will now be available during the 1st week of August.
Acer Iconia Tab A100, the Android 3.0 based tabled from Acer has now been delayed again by two months and will be available only in September. Although this is not an official announcement, but Acer told this specifically to an user on their Acer Germany facebook page. This tablet was first unveiled way back in the first week of April.
Gadgetizor Listing: Full specs and details about Acer Iconia Tab A100. Read»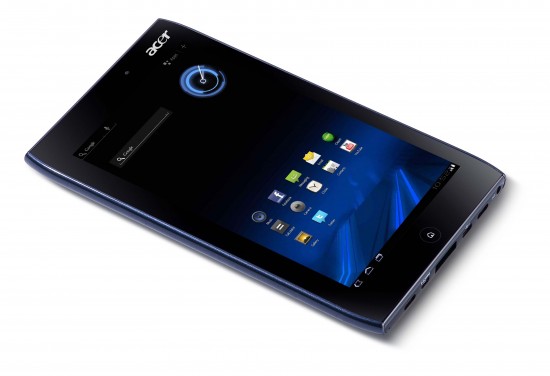 The Iconia Tab A100 has a 7 inch LCD touchscreen and will most probably be powered by Google's Android 3.2. Earlier we told you that the tablet would be powered by Android 3.0 but was changed to Android 3.2 later after Google warned that Android 3.0 was not meant for such small screens.
Apart from this the tablet has a 5 Megapixel primary camera and another front camera for video calling, an 8GB internal storage (expandable upto 32GB) and has 512MB of RAM. It is also powered by the nVidia Tegra 2 processor. The Acer Iconia Tab A100 is expected to be around $349 (between Rs. 20,000 to Rs. 22,000 in Indian currency). Updated Price: US $300 (Approx Rs. 13,000/- in Indian Currency).
Via Electronista