T-Mobile has launched a new service called the "Name ID". Well, the Name ID is just your regular Caller ID but with a really smart difference. As of now the Caller ID system on your mobile phone just shows the number of the caller and if you have saved the number in your phone book (contacts) the name shows up as well in the Caller ID.
But, what if you have not saved the name corresponding to a particular number? The caller ID will not show any name and will just show the number making it hard for you to recognise so as to who is calling or whose call you just missed. But all this is no longer going to be a problem.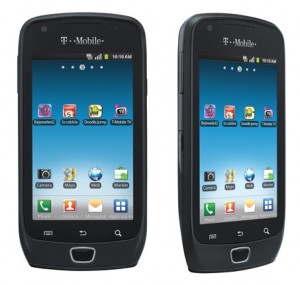 Welcome, "Name ID". With this feature, your mobile phone will show the Name, Number, and Location (city, country) of the caller irrespective of the fact whether you have the number stored in your phone book or contacts.
Here is what Brad Duea (SVP, T-Mobile) spoke about Name ID during it's launch:
Before Name ID for mobile phones, deciding whether or not to answer an unfamiliar call often left customers guessing. Now Name ID allows T-Mobile customers to more easily determine which calls to answer, and whether they want to immediately add the new caller's information to their list of contacts.

Providing the names of previously unknown callers simply gives our customers more control over incoming calls.
Pricing & Handset Compatibility
As of now the only device on T-Mobile that supports Name ID is the Samsung Exhibit 4G. More handsets will soon start supporting the Name ID feature including the myTouch 4G Slide mobile phone.
Name ID comes at an additional subscription which costs $3.99 per month, however T-Mobile is currently offering a 10 Day free trial of Name ID on all new Handset purchases (select ones) after which the regular charges of $3.99 would apply.