A recent report from iSuppli reveals that Microsoft's Windows Operating system is set to become the second best platform for mobiles by 2015 overcoming Apple. I can undoubtedly say that this will be a result of Microsoft's association with Nokia in terms of supplying software for the wide-spread Nokia device.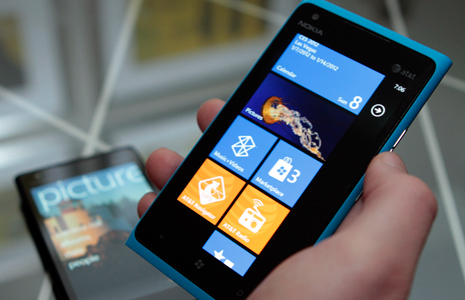 The report confirms that Nokia Lumia 900 is the first model to start creating such trends to make Windows phone regain its position. If such trend goes on, Windows will take iOS's second position after Android.
From 2012, Nokia is expected to account for most of Windows sales around the world and interestingly, 50percent of all Microsoft OS based handsets sold in 2012 will be Nokia devices. The percentage is expected to touch 63 in 2013 but is estimated to slowly decline with other vendors also competing.
Microsoft will enjoy a market share of about 16.7 percent in smartphones segment from the current 2percent share. That is indeed a steep impressive increase.
We have seen Nokia Lumia 900 at CES last week and the attention the gadget has drawn. Seriously, Nokia has arrived now to get back Microsoft's pride in the smartphone segment after facing setbacks from Google and Apple.