We know the importance of Siri in the success of IPhone 4S. Is it time for some other industry to use it as a lucky charm? Well, it is true from the automobile industry; Siri will now be integrated into Mercedes Benz 'A' series cars and will be available in B, C, E series in 4 months.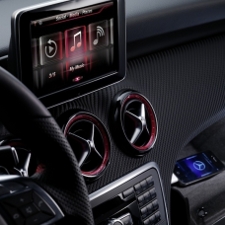 Natural language voice commands will be the main attraction in the infotainment system of the Luxury car maker. We do not know about the level of integration of the software in the car but it is expected that you can make calls, send text messages and schedule appointments just by dictating. Is not that awesome!
This software will work in integration with Digital Drive Style App of Mercedes Benz which also shows some notifications and apps. This feature will be available to the car models with an official launch at 2012 Geneva auto show that will start in a month.
Is the company planning the same as some gift to existing customers? We do not know that and gadget lovers who use other cars must be seriously envying about this. How many of you want this feature in your cars?