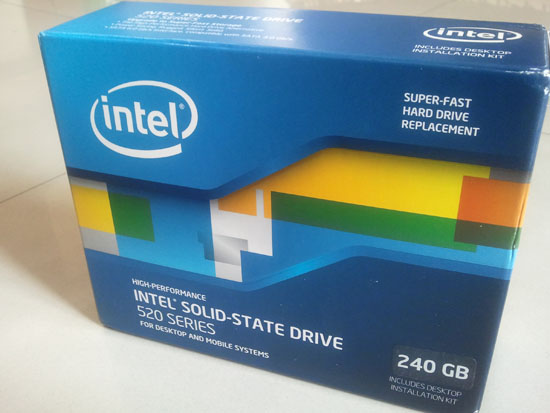 Intel has recently launched the 520 Series Solid State Drive (SSD). The 520 series is currently Intel's top-of-the-line products in its current SSD offering for consumers. The Intel 520 Series SSD comes in five capacities – 60 GB, 120 GB, 180 GB, 240 GB and 480 GB. We received the 240 GB version.
The 520 is Intel's first SSD to use the SandForce controller. It represents a huge leap in performance over its previous generation offerings while still keeping the reliability Intel SSDs are known for.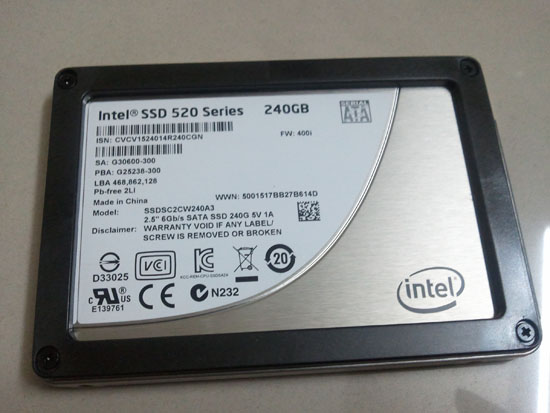 The 520 Series SSD comes in only the 2.5 inch format – that is the size of laptop hard disks. However, Intel provides a desktop installation kit along the SSD, so that it can be used on desktops as well. We are not going to do an in-depth performance review, Tom's Hardware has already done an excellent job at it. However after using it as my primary drive for a while, I can say that it is fast – very fast.
There is no doubt that Intel's 520 Series is one of the very best SSD you can buy right now. However, such kind of performance does not come cheap. The 240 GB version that we received cost around USD 500 – that is a lot to pay for, unless you have specific needs for such performance. Gamers and those who work with large files, like video editing, CAD etc., will appreciate the performance that this SSD gives.