Sharp has announced the launch of a new device – the WG N20 Digital Notepad. It is a touchscreen device with a monochromatic screen and is meant to be used as your primary note-taking device in a bid to attempt to remove use of paper totally in offices for note-taking.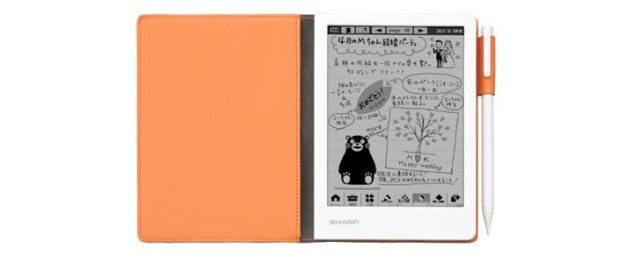 Although this is a good step considering this has a potential to reduce paper usage thus indirectly contributing to the environment but the question here is will the device gain mainstream acceptance in the first place owing to the large number of similar large screen devices in forms of mobile phones and tablets.
The SHarp WG-N20 Digital Notepad is priced at US $150 (approx. Rs. 8000 in Indian Currency) and is said to be available only in japan as of now. Some of its specs:
6-inch display with a display resolution of 600 by 800 pixels.
Dimensions: 11.1cm by 15.5cm
Can store upto 2000 handwritten notes
Battery capacity – 60 hours of continuous use on single charge