Samsung's upcoming Galaxy Note phablet – the Galaxy Note 3 is the successor to Samsung's Galaxy Note 2. As expected, Samsung has bettered the specs and features on this device. Although we do not have any official nod about the device specifications but certain trustworthy sources have finally made it out of the rumours and we have a confirmation about its specs.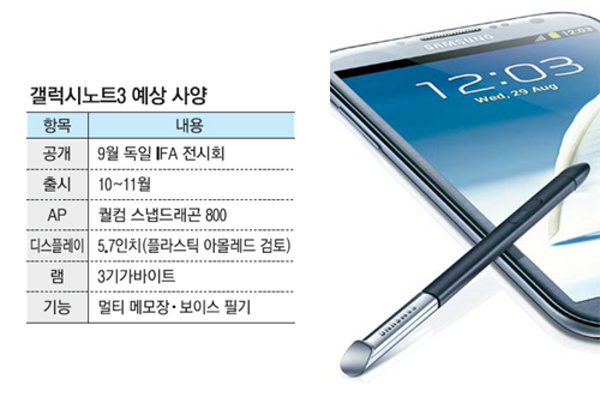 The Galaxy Note 3 is touted to have a 5.7-inch display and will be sporting Google's latest Android OS – Android 4.3 Jellybean. Apart from this the device is also said to have about 3GB RAM which is definitely huge! As in the Samsung Galaxy S4, the Galaxy Note 3 will also have a Snapdragon 800 chipset with support for 4G.
Samsung will launch the Galaxy Note 3 on September 4 in Berlin.