With the world going gaga over big-screen devices such as the Galaxy Note and others, looks like Nokia is also getting its mojo back! Although there already were couple of rumours about Nokia planning to launch a phablet (phone + tablet) but till now there were no solid proofs for the same.
Well, the first image of the display panel which supposedly belongs to a 6-inch Nokia phablet has leaked online. As you can see below the Nokia Lumia Phablet has an extremely thin bezel (Black borders around the screen).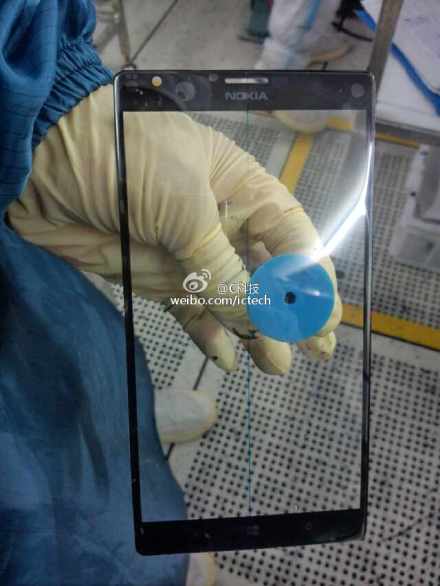 If this is believed to be true then Nokia would soon be a competition to similar devices from Samsung like the Galaxy Note and the Galaxy Mega Series.
There is also an opening for a front camera on the display panel at the top and standard touch buttons at the bottom. With such huge a screen we can be somewhat sure that the device would have a 1080p display!