LG has already announced about its most prestigious OLED TV development few weeks ago. The features look quite amazing and it definitely has a potential to change the current scenario of Television market. Samsung, the current giant is going to be the biggest affecter of this LG's venture.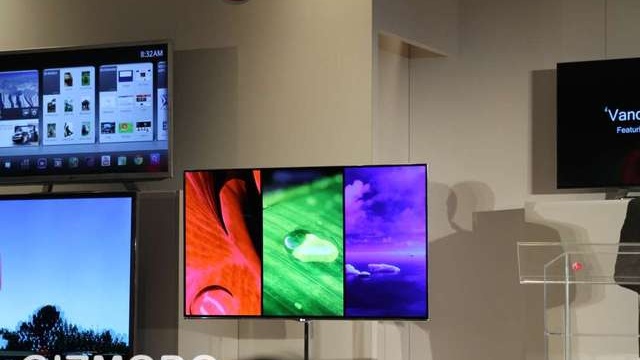 LG has previously owned the name for the world's largest Television only before Samsung beating it with a 55-inch OLED amazon TV; LG's revenge project did not take much time as the Life's Good company is ready with a 55-inch 3D OLED TV beating Samsung on the thickness! It is ultra-slim with only a 0.19 inch thickness while Samsung stands behind at 0.3 inches. Amazing technology right! 0.19-inch thickness of a TV!
The beauty from LG is looking quite crisp and beautiful with a wafer-thin technical bright screen, attracting colours and is ready to set a trend in the electronic market. The panels look so exciting making the older models look like boring pieces.
OLED model however is expected to be a bit steeper with respect to price aspect but the quality is not compromising at all too. Release date is not yet out but all you slimmer's there; be ready guys. You are going to get it soon!
Thanks Sam for the tip & Image