According to the dictionary, Telepresence is defined as the use of virtual reality technology, especially for remote control of machinery or for apparent participation in distant events. Well, you should be excited to know that you will be able to do such a thing with your Motorola Xoom tablet, too!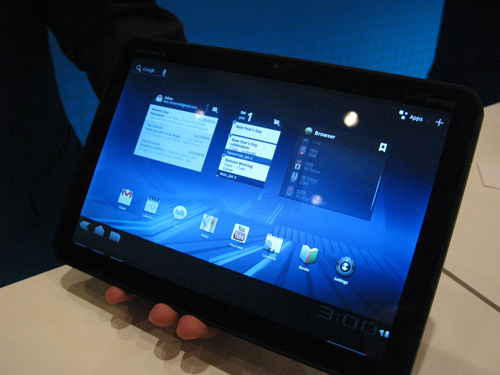 Motorola has partnered with Polycom (an unified communications company) to deploy telepresence on it's Xoom tablets. It is also being said that all future tablets of Motorola will also have the Telepresence software, Xoom being just the beginning.
You must note that Telepresence is different from Teleconference or Videoconference. The telepresence software which Xoom will start getting from the mid of 2011 onwards has an Intelligent Core infrastructure that allows users to connect easily to other Telepresence devices and existing Teleconferencing infrastructure.