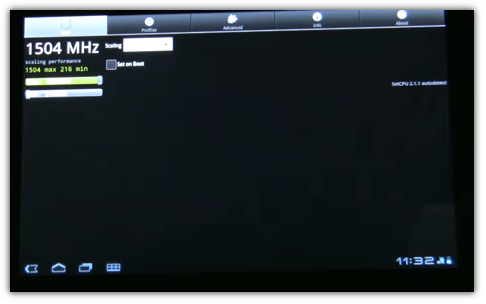 Motorola XOOM is a very powerful tablet. This Honeycomb tablet is powered by a powerful processor – a dual-core 1GHz Tegra2 processor.
Apparently that is not powerful enough for some people. The developer of SetCPU has managed to overclock the XOOM to an amazing 1.5 GHz – that is an increase of 50%!
However, I doubt that 1.5GHz will be usable in  a real world situation. First of all there is the battery life – 1.5 GHz should suck the life out of the battery – and temperature could also be a problem. Nevertheless, it gives the XOOM a damn impressive performance. After overclocking, it managed a quadrant score of 2153 which is quite impressive.
[via AndroidPolice]