Recently, I ran into a problem where the battery of my all new Motorola Atrix 2 smart phone completely drained out and I was unable to turn on the phone. I quickly connected the charger cable to my laptop. However, the phone would still not turn on and all I could see is a white LED at the top.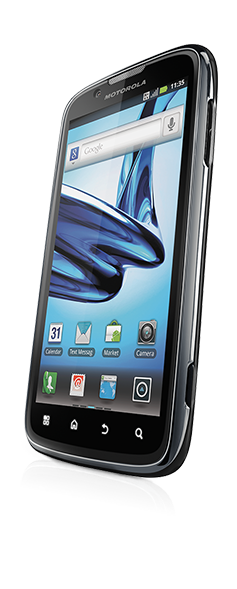 I was totally puzzled as the phone would not simply turn on inspite of continuously pressing the power button at the Top. Well, the fix to this very simple. All you need to do is connect the phone to a power outlet for charging and not your laptop. It happens that, when your phone's battery completely dies down, the laptop is unable to supply enough power to bring it back ON.
Update: I have now found out that if you keep the completely discharged phone connected to your laptop for quite some time (atleast over 30 minutes) then the device powers up automatically.
Please let me know if this fixed your issue.