No doubt, the Apple logo is one of the most prestigious things to have given the awesomeness Apple packs in all of it's products. Although you might easily get one of these Apple stickers in the market but owning an Apple device is altogether a different experience.
If you have used on of Apple's Macbooks or the Macbook Air then you must have noticed that the Apple logo on the back of these notebooks glow which make the Apple logo really cool. However, the Apple logos on the iPhone or the iPad don't glow by default. But they can be made to glow!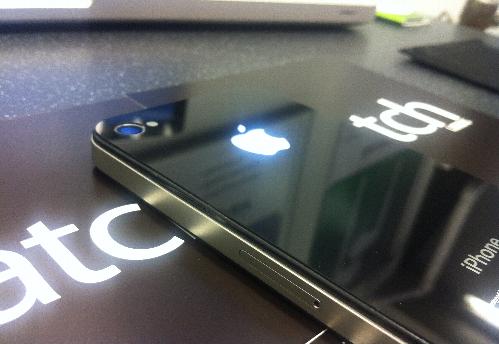 iPatch – a Leeds (UK) based iPhone, iPad and Apple devices repair company has come up with a new mod for iPhone 4 which illuminates the rear apple logo at the same time as the front screen. The mod costs anything between US $80 to US $160. Since the company offering this mod is based out of UK, anyone outside UK will have to ship then devices to iPatch and get them back which will incur additional costs.
Here are some things you must know about the iPhone 4 Logo light mod:
No noticable drop in battery performance, no heating of the rear case and the Camera works perfectly fine even after the Mod.
The Logo light goes off when the screen goes off and the light effect is an evenly distributed glow similar to the apple symbol on the rear of a macbook lid. It illuminates when you receive a text or call, or when your alarm sounds.
The colour of the light from the apple logo can be changed and its intensity is reduced using the front LCD brightness.
Since this is a Hardware mod, your standard Apple warranty will become invalid after this mod is applied. However, iPatch offers you a 90 day warranty in case any thing goes wrong.
More details here: www.ipatchonline.co.uk/iPhone_4_apple_illumination_mod.html