Is owning a Lamborghini car your dream? But dreams do not always come true right? Well, what if you are unable to afford a Lamborghini sports car but you can definitely buy a tablet computer which has the official Lamborghini Brand on it. The Lamborghini L2800 Android tablet will blow your mind, not with the specs, but with the cutting edge design and case options.
If you remember, we had told you earlier about a BlackBerry Model which was specially developed for Porsche car owners – BlackBerry Bold 9980 Knight.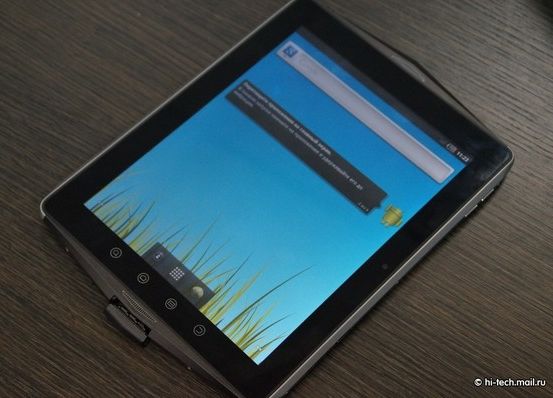 Let us now take a quick look at the specs and features of Lamborghini's new tablet L2800 which is based on the Android operating system:
Has a 9.7 inch capacitive display screen with a resolution of 1024 by 768 pixels
Is powered by a 1.2 GHz Qualcomm Snapdragon Processor
Runs on Android 2.3 Gingerbread Operating system
Has 512 MB RAM and 4GB of Internal storage
There is also a 5MP rear camera and a 2 MP front camera for video chatting
The tablet also has a 7500mAh battery that can make it last till almost 10 hours on one charge
The Lamborghini L2800 Android tablet is priced at US $2300 (That is approx. Rs. 1,20,000 in indian currency). According to us, there is only one feature on this tablet that justifies its such high price tag and the feature is that the Tablet sports "Sapphire Crystal" scratch protection!