Yet another Tablet device from an Indian manufacturer. This time it is Intex, which has launched an all new tablet for a nominal price of Rs. 11,900. The tablet runs on Google's Android OS and has a 8 inch screen.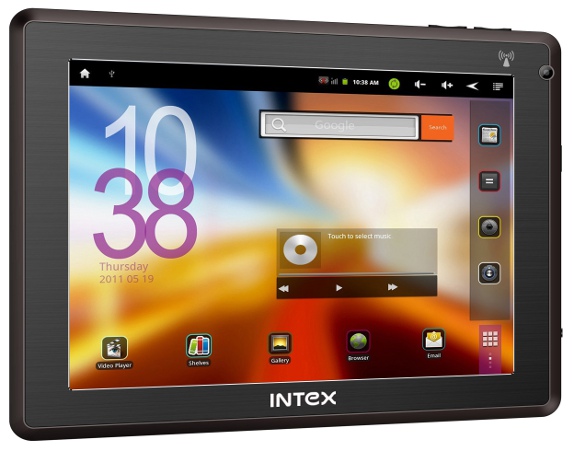 Let us now take a look at the tablet, its specs and features:
8-inch Capacitive touchscreen display (7-inch and 10-inch display models coming soon)
Two-point touch input method
1Ghz ARM Cortex A8 processor
Support for MicroSD card up to 32GB
Runs on Android 2.3 Gingerbread
Has a front-facing camera for video calling
Connectivity – Bluetooth, Wi-Fi, GPS and 3G (Intex dongle required)
Intex is also throwing in a lot of freebies with the Tablet as an introductory offer, such as a USB 3G dongle, a leather pouch and a pair of Reebok sunglasses. Intex iTab is available with almost all major retailers across many cities in India.