While certain tablet consumers may be wary of adopting certain models because of compatibility with popular apps or text messaging, BlackBerry PlayBook users can rest assured that the new BlackBerry software offers BlackBerry Bridge which allows the tablet to communicate with smartphones and offers improved performance for running Android apps.
In more detail, as TechCrunch describes, the recent update to BlackBerry Bridge allows the PlayBook to view, send and receive text messages when connected to a BlackBerry smartphone through Bluetooth. Additional features include portrait support for email, calendar and contacts.
DJ Reyes of Crackberry.com notes, "Much like BBM over Bridge, you have to have [Text Messaging] selected to be used over Bridge. However, by default it is already selected and you should find it already in the BlackBerry Bridge folder on your PlayBook. It can also be used in portrait mode." He concludes, "If you are still a big user of text messaging like I am (mainly due to having to communicate with friends and family on the platforms) then this is a nice addition."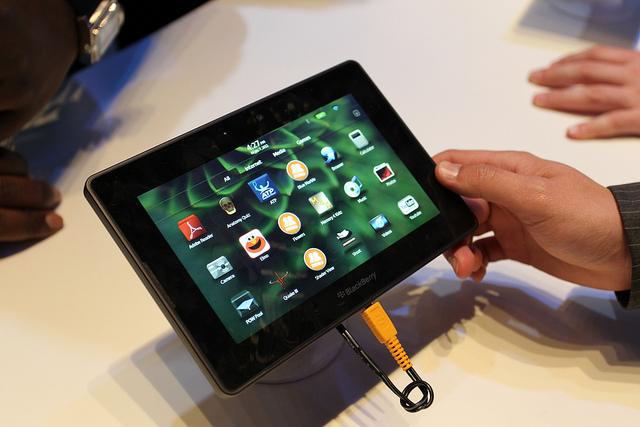 With this update, BlackBerry has also allowed personal data to be encrypted. This was previously only available for data on an enterprise/corporate BlackBerry Enterprise Server account. In a recent evaluation by Context Information Security the PlayBook was described as having the best separation between work and personal data when compared to its competitors, the Samsung Galaxy Tab and Apple's iPad.
The Playbook/Bridge combination also offers a new way of securing work related data. By routing the PlayBook's connection through a BlackBerry device with Bluetooth, the device's encryption key is stored and authenticated on the phone, meaning that if a PlayBook tablet is left on the back seat of a cab in a bustling city, once the phone moves out of range of the tablet the sensitive data becomes locked and is no longer accessible via the tablet.
One of the other key areas of improvement with this update to BlackBerry Bridge is enhanced Android application support. In version 2.1, Android apps now support in-app payments, multi-window applications and camera connectivity.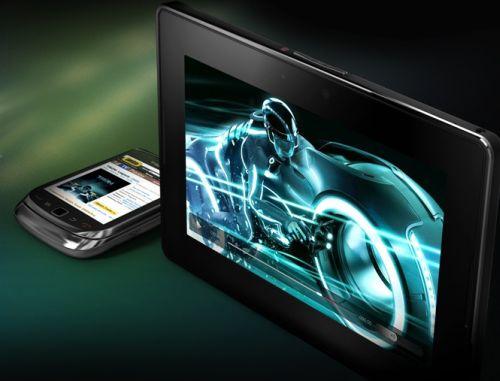 Andrew Kameka of MobileBurn writes that RIM has "improved performance for running Android apps through its app player. PlayBook users can now use Android apps that need to access the device's camera, or make in-app payments in games and apps with upgradeable content. Enhanced support for Multi-Window applications should also create a smoother experience when attempting to multitask."
Whether or not reading SMS messages on a tablet device is among your top priorities shouldn't cloud the fact that this update adds a healthy amount of features to the PlayBook's arsenal— making it a strong contender when considering a tablet device for work or personal use. It's clear that RIM means business, and as the feature list continues to grow, we see that RIM is evolving to also mean pleasure in the eyes of tablet consumers.