With the 7 inch screen size gaining popularity day by day, it looks like Apple also could not resist itself from launching a smaller sized version of its already popular tablet, the Apple iPad. Titled as the iPad Mini, the device is said to be competing with Amazon's Kindle Fire tablet which has a 7 inch screen.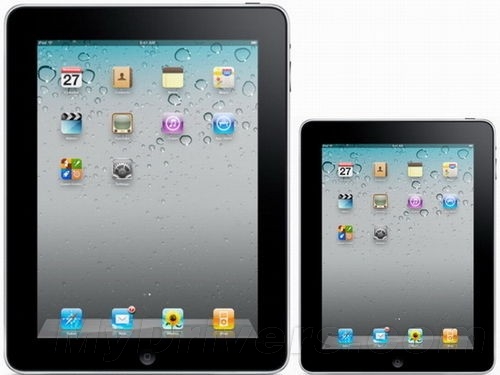 Although there has been no official word from apple yet, but there is a hug speculation and rumors that the Apple iPad Mini will be powered by a 7.85 inch screen. Quite Unusual, but true. It is also being said by sources that the display panels will be IGZO displays (Indium Gallium Zinc Oxide) and will be manufactured by Sharp.
For the ones unfamiliar with IGZO, it is a thin-film transistor (TFT) technology that lets the manufacturers produce even thinner tablets and also has a high pixel density of 330 pixels per inch. The iPad Mini is expected to be priced at around US $249 to US $299 (Approx. Rs. 14,000 to Rs. 17,000 in Indian Currency) and might go on sale by late 2012.