Major U.S. based retailers like the Best Buy, MacMall & Wal-Mart have dropped the prices of the iPad 3 and iPad Mini by almost 30% which signals the way for new upcoming iPad Mini versions, probably the iPad Mini 2.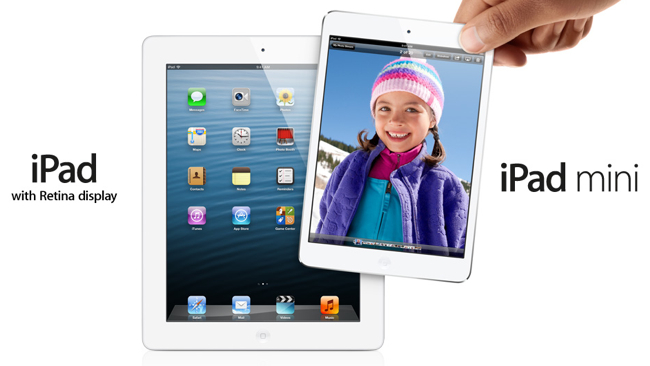 Here is what the latest prices of the iPad 3 and the iPad Mini are at various retailers:
Best Buy is selling the 16GB iPad 3 for $314.99, and the 32GB model for $384.99 which normally cost $449.00 and $699.99. Thats almost over a 30% discount.
MacMall is offering the 16GB iPad Mini at a reduced price of US $329 and Wal-Mart is offering the same device at a price of US $299.
However, Apple really needs to start pricing its tablets competitively as the company has been facing stiff competition for smaller manufacturers which are launching decent tablets for as low as $129, take the Kindle Fire for instance and the Google Nexus 7. These devices offer better and cheaper software options and more advanced hardware.