The most acclaimed Nokia N9 is now going to be available in White too! For a bonus to the existing customers, there will be also software update facility from the end of this quarter.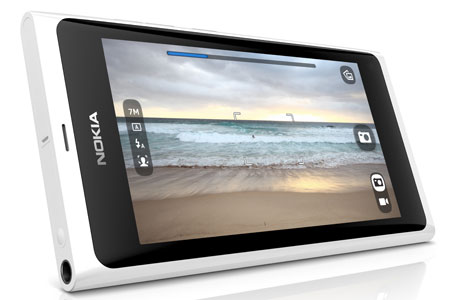 It is rumoured that the new venture of Nokia-Intel; Mee Go OS is going to be rolled on to the N9 mobiles as a software update. Nokia N9 White will be available with a glossy finish and in some difference with the existing colours of black, Magenta and Cyan. The best part is the availability of the model by the end of this quarter starting with a capacity of 64 GB.
Many improvements are on the way with the newer version available. Some of the notable changes would be the addition of music controls to the lock screen. It is also in news that filters are added to the camera in black and white, sepia, vivid, negative and solarise.
White editions of other popular phones: White Apple iPhone 4, White Samsung Galaxy S 2

Closing the app by just swiping it down and enabling the NFC tag reading are some of the notable developments from the new software. So, the existing customers; enjoy with the improvised software. Admirers of N9! If you have waited for a white model, here it comes!
via Nokia Conversations