Microsoft's Windows Phone 7 is getting a little push up with the latest Mango update being brought out by the software giant. Though the WP7 had a bit of a shaky start, the new update is sure to make the OS a little neater.
Now even Android and or iPhone users can get a feel of the Windows Phone 7.5 platform on their devices. But users only get a taste of it, since it isn't a complete OS transfer we're talking about.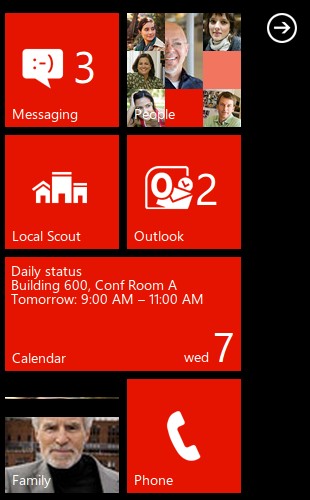 The platform certainly is headed for a bright future owing to the support of manufacturers like HTC and Samsung, and more recently even Nokia. What users need to do is log on to http://aka.ms/wpdemo from their Android or iOS device, where they will get a step by step tour of the Windows Phone 7.5.
It's designed as a demo for users to get to know various aspects of the platform ranging from messaging to browsing and everything else. The webpage is neatly designed and is compatible with iOS devices as well. It looks like a definitive effort my MS to bring users from the Android and iOS systems to their side, although whether they'll be successful in this great effort remains to be seen.