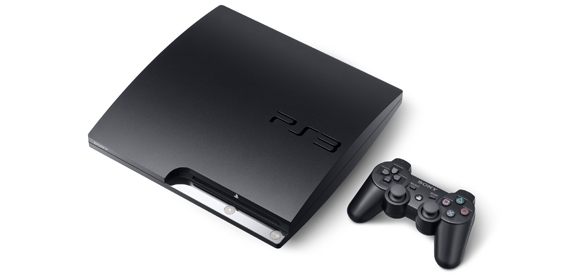 Think of gaming and the first thing that comes in the mind of any serious gamer is Playstation. And  we have here,  the latest and the most advanced gaming machine that gives you the real and trouble free experience to plunge into the world of gaming.Its PS3 or Playstation 3.
lets look at what it has in store for us.We have selected the 250 GB model for the review
The 250GB PlayStation 3 system comes with  tons of exclusive games with great graphics it also has  a built-in Blu-ray player for your HD movie collection and gives you a never before  picture quality at a resolution of 1080p.
Other benefits are that you can register for a PlayStation Network membership to get access to exclusive multiplayer online games or download hundreds of other games, movies and TV series. Once you subscribe to Netflix, you can even stream movies and TV series at no additional charge.
The PS3 gives you  more space to handle even more of your digital content and downloads.Is gives you so diverse option and great performance hardware that looks stunning and perform even  better. We have some stats here that would definitely prove our statement.
You get about 2000 rich, immersive games
You can store over 150 of your favorite movies and Over 57,000 songs for you and 40,000 photos so that you can always have some nice memories to cherish in future.
Here are the Tech specs of PlayStation 3 systems
High Definition Blu-ray™ player
Internet ready with built-in Wi-Fi
HDMI output for 1080p resolution (cable sold separately)
Cell Broadband Engine advanced microprocessor
DUALSHOCK®3 wireless controller
In additon to it you also get a free PlayStation Network membership. Just go and grab this gaming heaven for just Rs.21,900 (excluding taxes , prices may vary)