The iPhone has a wealth of games available to it. These video games help transform the platform into one that can be used and utilized as a mobile gaming device. With so many different options available, though, it becomes difficult to know just which ones are important to have and which ones you can leave by the wayside. If you are unsure of which games should top your list of potential downloads, the following are three of the best that you can choose from among. Available for iPhone, they can greatly alter your mobile phone experience.
The Walking Dead
Some of the best movies and television shows have been derived from bestselling books so why not make a videogame after one as well? That is just the idea behind The Walking Dead iPhone video game. Robert Kirkman's graphic novel series is the inspiration for this game set in a post-apocalyptic world. A game that forces you to act quickly, the game has the potential to keep you on your toes as you battle through the world of zombie villains looking to tear you down.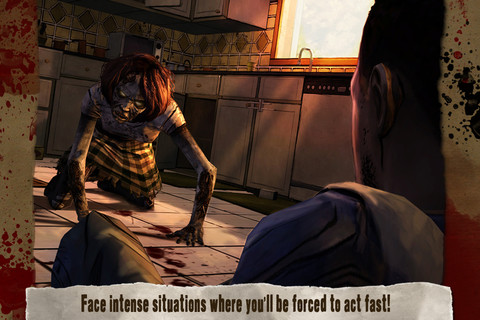 Each choice you make and action you choose will impact your success as the game progresses, so choose carefully. Do not be surprised if you feel forced into decisions without full knowledge of the consequences. This game makes you make the tough decisions quickly, strengthening strategizing and entertainment at the same time. This is a top app for 2013 and promises to be a fun and exciting game that will provide a depth of play unlike any other.
Download now: https://itunes.apple.com/in/app/walking-dead-the-game/id524731580?mt=8
Angry Birds
The Angry Birds franchise is not just about gaming anymore. Instead, it is quickly becoming a cultural phenomenon. It is for this reason that the popular entertainment of the iPhone game continues to be a top and highly recommended option. In this game, for those that may not have played or downloaded it yet, you must use strategy and physics to defeat an interesting opponent: the pigs. The birds are in need of revenge against these beasts for stealing their precious eggs.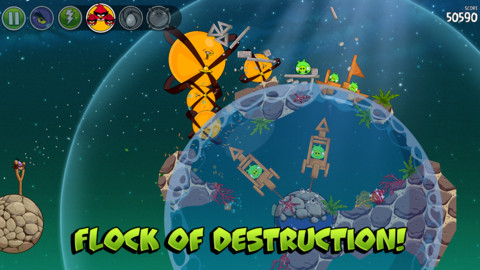 The way in which they do this is by tossing different birds with different abilities into structures to knock them down, destroying the pigs as they do. Revenge from a bird was never so much fun and you will find yourself enthralled and enjoying this game on your iPhone.
Download now: https://itunes.apple.com/in/app/angry-birds/id343200656?mt=8
Nihilumbra
Nihilumbra sounds like an interesting title for a game, and it is. In this game, you are a character named Born who is on a journey of self-discovery. Birthed into the world with a curse, it is job to not only outrun the plague of his past but discover his future in the magical world named Nihilumbra—the games namesake.
Born is not a human character but a being that came from a background of darkness known as the Void. When he separates himself from this evil world, he is dropped into the actual world. The problem is that just because he escaped that past does not mean it willingly let him go. Now he must fight the grasping reach of these evils, and it is your job to help him.
Villains and darkness will attack him at every turn and you must help him to escape the reach of his past while protecting the world he entered int. Nihilumbra is compatible with several different iOS options. Included in the list of platforms and devices are the iPhone 4 and 4s as well as the new iPhone 5. Data plans will not work in the downloading of this title. Instead, this game application must be downloaded over a wireless internet connection.
Download now: https://itunes.apple.com/in/app/nihilumbra/id500161349?mt=8
Author bio: Jason Phillips is an experienced and award winning author who has written many awesome guest posts and articles.