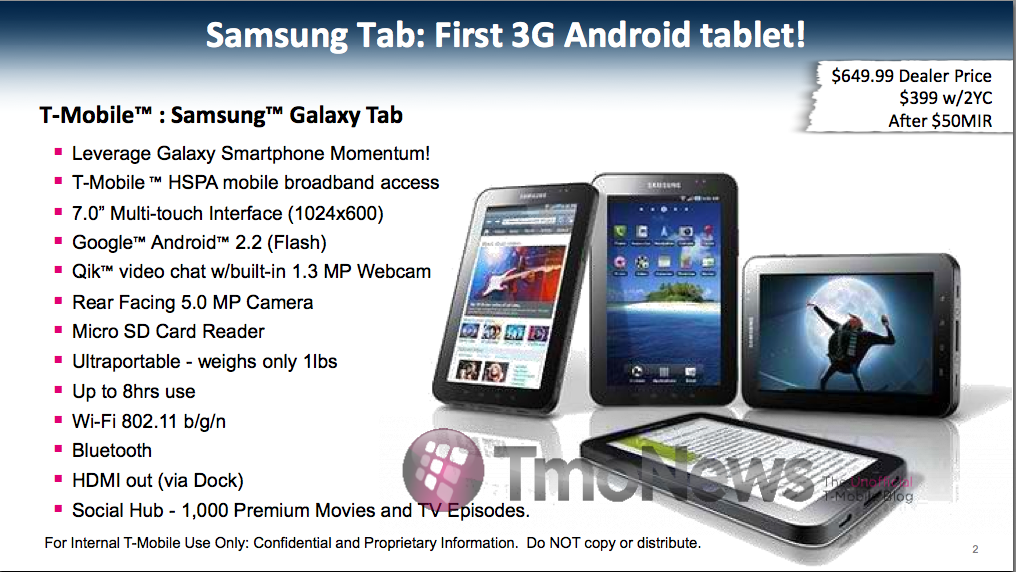 Not much details of the Samsung Galaxy Tab's pricing and release date is known at present. However according to leaked T-Mobile documents from TmoNews, we now have atleast the price.
Accoding to the leaked slide, the Samsung Galaxy Tab will cost $399 after rebate for a 2 years contract. If you would rather not get it with the contract, you have to pay the full unsubsidized fee of $649.
The unsubzidized price of $649 (aprox. Rs 28,000) is almost the same as that of the Galaxy S, although the Galaxy Tab lacks the phone functionality.