UK based iPhone & iPad repair and maintenance services company, MendMyi has come up with an all new service that lets you colour your iPhone or your iPad as per your requirements. The parts of iPad or the iPhone which you can colour / customise are the black front screen border, the metallic frame and the home button.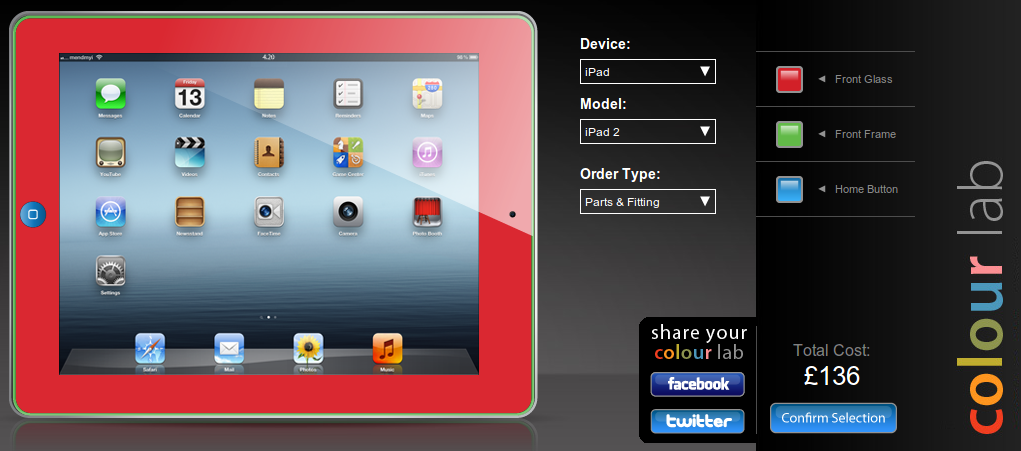 Called "Colour Lab", this service will now be extended by the company to the recently launched iPhone 5 as well. Below is a screenshot which gives you an approximate idea of what all you can do with your iPad using the colour lab service:
The cost for colouring the iPhone 4S / iPhone 4 using this service is around US $96 and that for colouring the iPad is around US $136. We expect the price for the iPhone 5 colouring service to be more than $100 given its increased screen size.