Lenovo's video Game unit in China – Eedoo, has launched a multimedia gaming come entertainment console on the lines of Microsoft's XBOX with Kinect. The company is marketing the product as a family entertainment device and not just a gaming console – for instance, kids in the family can use it to play games whereas elders can use the console to do exercises or Yoga procedures right inside their homes.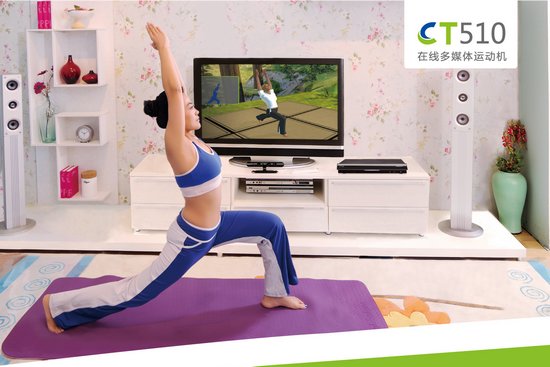 Sounds all good, but the sad part is that the device has not been very positively taken by the community. Users have a feeling that the console software needs to improve a lot to provide the users with a better experience at gaming / entertainment.
The Eedoo CT510 console does not have a physical controller and the only way to control the console is the Kinect like attachment, using hand gestures. The console is currently pre-installed with eight games and applications like Kongfu, dancing, gym exercises, high-definition movies support and karaoke singing.
The Lenovo Eedoo CT510 Gaming / Entertainment console is currently priced at US $600 (Approx Rs. 29,000 in Indian Currency). At this price it is definitely as expensive as the Microsoft XBOX 360 with Kinnect, so we wonder, why would users / gamers not prefer the XBOX over this CT510 console!