LG Electronics has launched a new mobile phone LU2700S. This phone does not carry the best of specs and features but still will be very useful to a certain group of people. The LU2700S is a special phone made by LG for the blind people.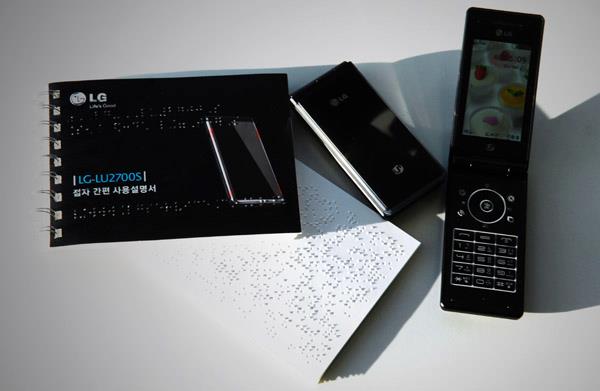 The phone does not offer any remarkable functionalities onboard, but has some really useful features for the blind users such as a comprehensive voice command system. Using voice commands, the blind users can now dial phone numbers, send text messages, take a picture using the phone camera or even listen to some music on the phone's built in MP3 player.
Not only this, LG has made sure that these blind users are not required to go to someone else to help them in learning to use the phone. The manual book for the LG LU2700S phone has been completely written / printed using the braille language, making it much much easier for the blind users to easily start using the phone.
As of now LG is not planning to sell the phone, but instead it has donated 2000 such mobile devices to users who need these the most to perform their day to day routine tasks.