Indian mobile device manufacture Karbonn is now eyeing the fast growing tablet market in India with the launch of its SmartTab 1 tablet that has a 7 inch screen and runs on Android 4.0 Ice Cream Sandwich operating system.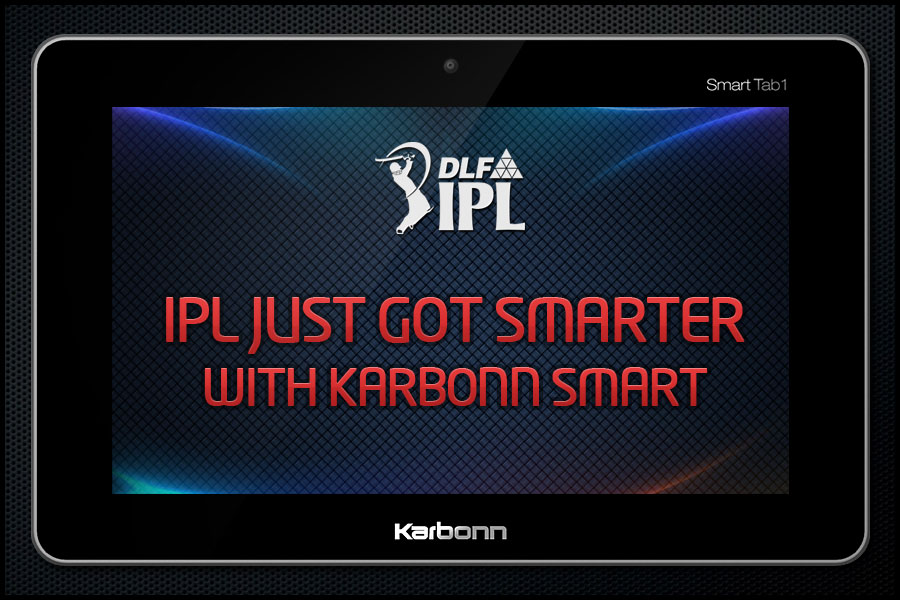 Configuration and looks wise the Karbonn SmartTab 1 Tablet is similar to the Micromax Funtab and HCL MeTab U1 tablets. The Karbonn SmartTab 1 Tablet is priced at a modest Rs. 7000/- and is set to be available for sale within 10 days. Karbonn is already giving away these tablets to winners of Karbonn Kamaal Catch contest in IPL 5 cricket matches.
Let us now take a look at the specs and features of this Karbonn SmartTab 1 Tablet:
7 inch capacitive display
2 megapixel front facing camera
Runs on Android 4.0.3 Ice Cream Sandwich operating system
Powered by a 1.2 GHz processor
3700 mAh battery that gives 7 Hours of Internet Surfing Time, 8 Hours of Video Playback while listening to audio on earphones, 25 Hours of Music Playback Time on Earphones.
Has a Mini HDMI port (for TV connectivity), a micro SD card slot for 32GB storage and a USB port using which you can get 3G connectivity on the tablet using a 3G dongle.
Separate app market for additional games and useful apps
You can book / buy the Karbonn SmartTab 1 tablet from here: http://www.karbonnmobiles.com/karbonn-ST1-proid-48.html