"Dear Steve, watch out , your iPad may soon have to struggle for dominance. At the CES 2011 there are a number of competitors planning in to throw their tablets into the market as an answer to yours."  The dark horse HP – owner of the Palm has decided to display its PalmPad at the CES 2011.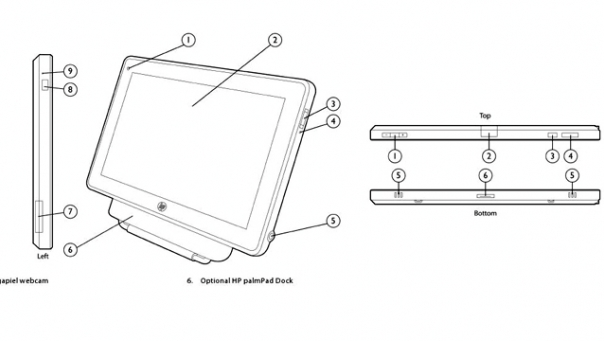 FoxNews.com has obtained blueprints of the forthcoming device from a trusted source. As per the leak , HP is going to display three models of the PalmPad. All three will run the WebOS operating system version 2.5.1.  The hardware specifications of the PalmPad is almost same as the iPad.
However with features such as HDMI and USB 3.0 , the device will be more compatible that its Apple rival. It also houses a front and rear-facing cameras (1.3 and 3 megapixel respectively), both with LED flash.
The fourth model will not be displayed at the CES, but will be available to the university students to prove how versatile a machine can be . As of now, speculations are, that the three models at display will be larger than the university version.
One thing is for sure, year 2011 will be the year of tablets. RIM will also be delivering the Blackberry tablet very soon. This will lead to a fatal four way fight. iPad vs WebOS vs Android vs RIM. Lets see who comes out with flying colors.
via [FoxNews.com]