It is great time of the year to hear some numbers from big shot companies; majority of them releasing their annual financial details. Apple has announced its financial details for the first fiscal quarter of 2012, which ended on December 31st, 2011.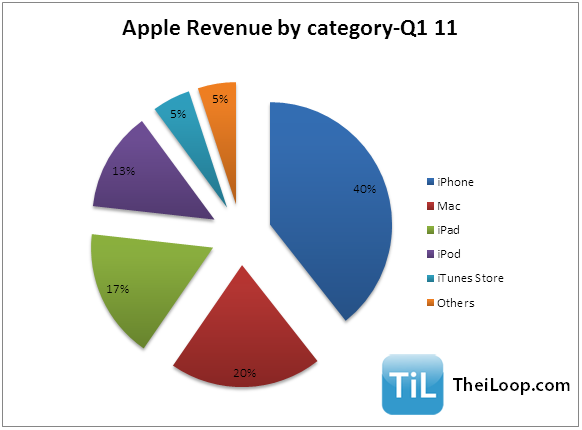 Apple recorded high revenues of $46.33 billion which was $26.74 billion last year increasing profits from $6 billion last year to $13.06 billion this year. Interestingly, 37.04 million iPhones were sold which recorded an increase of 128% compared to last year. 15.43 million IPads were newly sold out representing 111% growth which accounts to a total number of 52.47 million Apple products added to the market newly.
"Apple's momentum is incredibly strong, and we have some amazing new products in the pipeline", said Tim Cook, CEO of Apple and Peter Oppenheimer, Apple's CFO said, "Looking ahead to the second fiscal quarter of 2012, which will span 13 weeks, we expect revenue of about $32.5 billion and we expect diluted earnings per share of about $8.50".
Such results always give a boost to the technology sector also creating some space for newer companies to prove their mettle; though the giants do exist. Great news for Apple returning to the New Year and hope it provides the same this year too.