I bet more than 90 percent of PC users out there have played angry birds, at the least heard of it! That popular the game is among all age groups of desktop or notebook users. The chrome's addition made it much popular other than direct installation.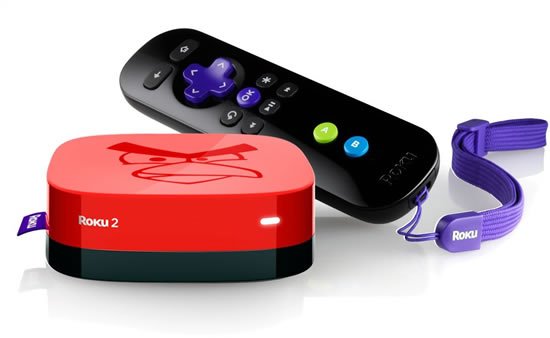 Roku, the set top box company has been on the list and is very much involved with Angry Birds right from the day the game ported to its platform last year. A special streaming player is now the talk of the market; Roku 3100AB 1080p 2 XS Angry Birds limited edition is the new system which not only helps you play this exciting game on your TV, but also gives a Roku 2 box that features colours and face of Angry Red bird.
Many free games can be availed too; some of them being Pac-Man, Galaga and storm in a Teacup. As usual, regular Roku features like access to 350+ channels and support for movies is however available.
The streaming player is now available on Amazon for $104.99. If you have children in your home or you want to turn back those memories, here is one chance where you can play on your big TV screens too!