It has been not even a week; and Apple launches another application for its customers. This time, Apple unveiled iBooks2 for iPad with support for digital textbooks that use nifty new features including image galleries, video 3D animations and of course, your textbooks too especially for students.
Few days back, we told you how Apple is planning to launch Steve Jobs's pet project – a "GarageBand" for e-books.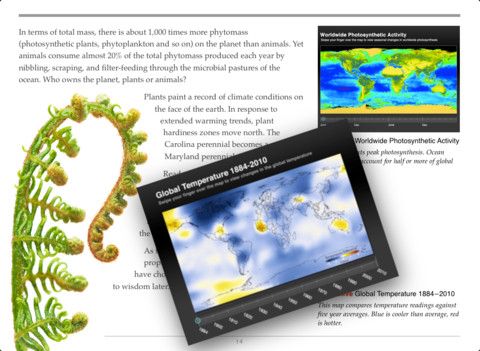 Always, an iPad is easy to carry rather than 5 to 6 textbooks; Apple also says that currently, there are over 1.5 million iPads used in educational settings and there are thousands of applications already in use. iBooks2 enables you to make notes or annotations on the go and there is a provision for publishers to include some quizzes too.
Kno, another tech company also launched such educational apps prior to Apple and can be considered as a competitor in this segment. You might think of shelling out around $500 for iPad initially, but the benefits overtake the initial investment; you need not invest much on text-books again.
It seems that many of the publishing companies have agreed to make titles available on iBooks2 due to many problems those companies are facing these days. Anyway, an educational app on iPad! Sounds pretty cool and is it worth buying an iPad over a notebook with this app newly added? You have to decide!
Via Liliputing