We have always had instances where we have been forced to miss our favorite TV show because of a prior commitment. There have also been times where we have become increasingly frustrated at the slow internet speed on our phones. To put an end to all this, Tata Teleservices Limited (TTSL) has announced the launch of a first-of-its-kind Photon Plus service for mobile phones.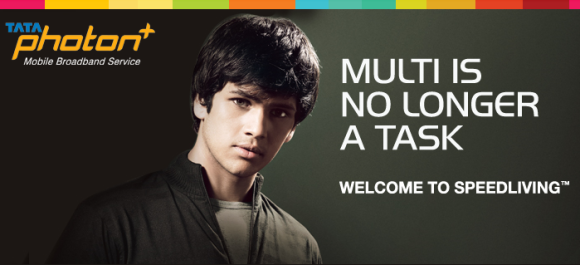 This much awaited service allows high-speed Internet and data access on the move, thereby allowing its users to get the most out of applications like Live TV, video streaming and music downloading and other Value Added Services such as TATA Photon TV, TATA Photon Videos, Push 4 ALL Mail, Web Cha & a variety of apps from the TATA Appstore. As of now the services is available in all major metros & tier 2 cities in India
Customers will get Free Live TV subscription for three months for all activations till 30th June which will also enable them to watch the T20 World Cup live on their mobile handsets. Furthermore, customers will also get 10 GB of data usage free for the first two months on pre-paid connections and 15 GB per month free for two months on post-paid connections – tariffs are Re. 0.50 per MB of usage. As of now, this service will be enabled on the Blackberry Tour 9630 and Samsung Corby; however plans are in place to make it available on 8 other top-end handsets.