Earlier we told you about NFS Shift coming to HTC EVO 4G, now its Prince of Persia making its debut on iPhone/iPod touch.  Something for the iPhone users to cheer about.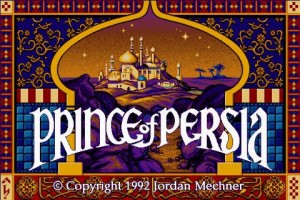 Gamers of the 80's and 90's will surely remember the game called Prince of Persia, when every other game tried to clone Mario, there was this game which amazed everyone with awesome graphics, fluid animations and addictive gameplay.
Ubisoft will be bringing Prince of Persia as Prince of Persia Retro by late June. The game was due to be released by Ubisoft on 4/29/2010, but it's still not available in the App Store, probably we will get to see in few weeks.
So, all the iPhone owners, get ready to once again tackle those puzzles, the swords, and of course The Princess.