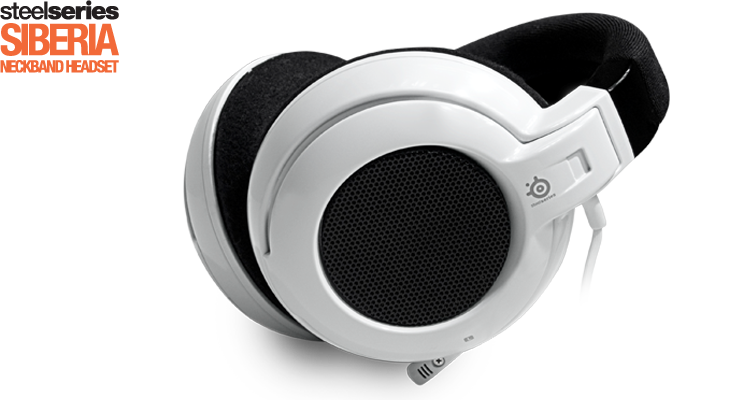 In present scenario everyone knows the importance of  a good gaming headphone. Steelseries Siberia is one such awesome headphone that no serious gamer can ignore.we have reviewed this amazing headphone. hope u will like it too.
FOR GAMING AND BEYOND
SteelSeries launched the original Siberia Full-Size headset in 2004, and the success of that headset has been enormous. Not only do gamers use it, but also rock musicians, DJ's, and enthusiasts that just enjoy the design and sound scape. The SteelSeries Siberia Neckband takes the concept of unique design a step further with its behind the neck positioning.
CROSS PLATFORM USE
It was really important to make the Siberia Neckband cross-platform compatible to ensure optimized use with computers, consoles, and portable digital devices. You can use the Neckband with your Xbox 360, just plug it in, listen and talk. We believe that this headset brings the best of both design and performance together in one beautiful looking unit.
RETRACTABLE MICROPHONE
The Siberia Neckband features a retractable microphone that can be hidden in the left ear cup, which means you can use it when you need it, but don't have to flash it in public if you don't want to.
FOR YOUR COMFORT
The ear-cups are XL sized and cloth padded for extreme comfort in all situations.
PRICE
This headphone is priced at Rs.7050 (Indian) and is available at all major gaming retail outlets
source: www.steelseries.com