If you have been trying to or thinking about owning the new Nokia Lumia 1520 but did not do so either looking at its high price tag or the large size then you got to take a look at this one – the Nokia Lumia 1520 Mini.
So, how do we know about it? The Nokia Lumia 1520v, apparently the Nokia Lumia 1520 Mini appeared recently in some live photos as figured out by the folks over at GSMArena. We are hoping that the phone will eventually replace Nokia Lumia 925 off the shelves. The phone is expected to be released during the month of April, 2014 until any further notification from Nokia.
Here are the alleged specs of the Nokia Lumia 1520v Mini which we could learn as a part of the leak:
As you can see in the picture, the device has a 4.45-inch screen with a display resolution of 1280 x 768 pixels
The Nokia Lumia 1520 Mini might have a 14-MegaPixels primary camera
Powered by a 2370mAh battery
As you can see in this picture below the Nokia Lumia 1520 Mini smartphone looks just like the Nokia Lumia 1520 phablet and is simply a smaller version of the later. So we can safely say that the device will more or less the features and functionality as the phablet.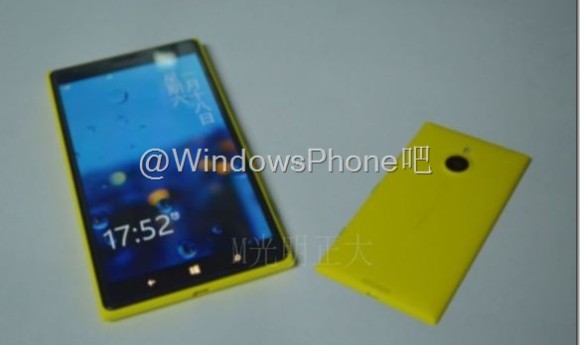 Nokia has also been in the news lately not for its regular Windows Phone Lumia devices but for the unexpected – Android Powered Nokia phone, the Normandy. Although the Lumia 925 may be getting replaced by the Lumia 1520 Mini, we cannot rule out the fact that the Nokia Normandy might not ever get to see the light of the day!