So its been quite some time you have been spending money on the Google Play store to buy apps, get in-app purchases and gifts. Have you ever wondered how much you have spent in total on your Google Play Store account or how many Paid apps do you actually own?
Now given the fact that Google does not actually provide you with any single source for finding out such details specifically about the paid apps, developer Geyti has launched a very cool app called "My Paid Apps" that lists only the paid apps or the apps which you have purchased using real money from Google Play store.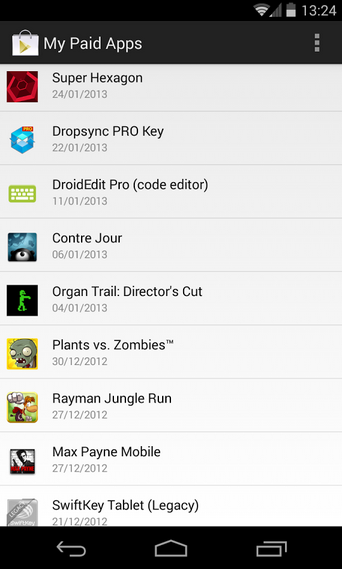 The best part about the app is that it does not ask for any stupid or weird permissions. After you install and open the app, you just have to enter you Google Account credentials, that too on a in-app Google page only. Do let us know if you found this app useful.
Some readers have pointed out that Google does list out all apps at https://play.google.com/apps however, what we would like to clarify that this list is of all the apps on your phone and does not necessarily list only the Paid apps.