This might come as a shocker for all Indian and European consumers of Motorola handsets, but it is true – Motorola Mobility has officially pulled out of India and European countries. Motorola says on the website that the company is streamlining its business and support systems and unfortunately will longer have a dedicated website for India and Europe. Motorola Mobility was acquired by Google almost a year back.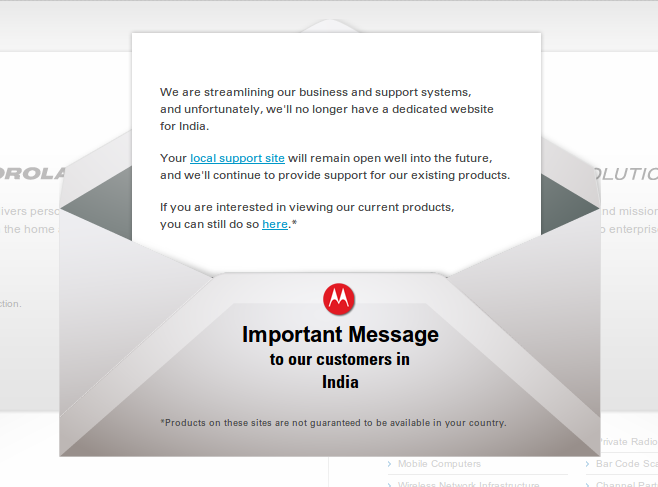 This indirectly means Motorola will, from now on, no longer offer its new products and tech support on these products for various European countries and India. However, the company will run its tech support portal for existing Motorola customers – https://motorola-mobility-en-in.custhelp.com/app/home.
Although, not mentioned but we are hoping the company will also cease the operations of its Tech Support centres for the above mentioned countries. Being a Motorola user myself (I own a Motorola Atrix 2), I am deeply concerned now as with no tech support my phone is on the verge of dying even if one thing goes wrong with it! Motorola Solutions (the arm of Motorola that provides communication solutions apart from Mobile phones) will still continue to function in these countries, though.