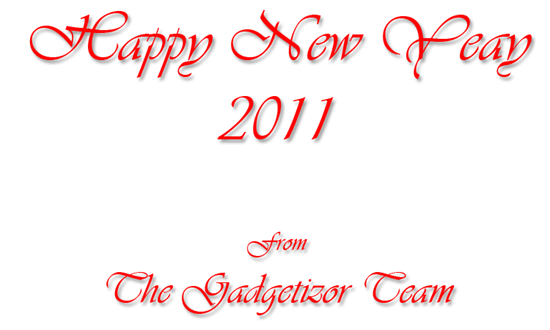 Hi Readers,
2010 has been a pleasant year and now it will be 2011 in a few hours.
We would like to wish you all a happy new year. We hope you have a great new year.
Thanks for reading Gadgetizor.
The Gadgetizor Team
PS: We have a new year giveaway at our sister site Digitizor. You might want to check that out.