It is only days away from CES 2011 and there is currently a lot of rumor and news flying around about what devices are expected to be revealed in CES 2011. In this post, we collect five of the important Android devices that are expected to be revealed in CES 2011.
Motorola's Honeycomb Tablet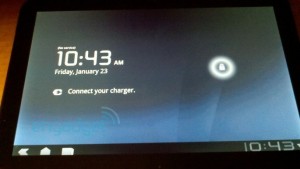 If the rumors turn out to be true, this will perhaps be the most significant Android related device in CES. Google's Andy Rubin has shown off the device a few weeks back along with a brief demo of Honeycomb.
What sets the device apart from the current Android tablets like the Galaxy tab will be Honeycomb. Google has already gone on record that if tablet makers want to make Android tablets, Honeycomb is the one they should wait for.
The tablet is expected to have an Nvidea Tegra 2T20 dual core processor, 32GB of internal storage, a screen resolution of 1,280×800 pixels, front and rear cameras (2MP/5MP), a 1GHz system processor, microSD support, 512MB of RAM, and wireless connections for Wi-Fi, Bluetooth, 3G, and LTE.
Motorola has confirmed that they have some big tablet related anouncement to make by releasing a video in which they call the iPad a giant iPhone and the Galaxy Tab a tablet running Android for Phone.
HTC Thunderbolt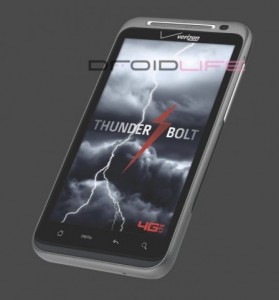 The HTC Thunderbolt is expected to be Verizon's first 4G LTE smartphone. The phone is expected to have a 4.3-inch, Android 2.2 Froyo, 1 GHz Snapdragon processor (sadly no dual core), 8MP Camera and HTC Sense.
A few days back, DroidLife got their hands on pictures of the device. Click here to check out more pictures.
The stand in the back is a nice touch.
The signup for this device has already started a few days back.
LG "B"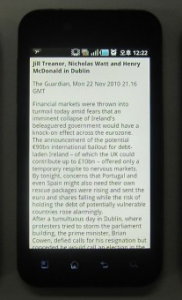 LG "B" is a super-slim phone that LG has confirmed that they will launch in CES 2011.
According to leaked pictures, "B" is so slim that it puts the iPhone4 and the Galaxy S to shame.
Another interesting feature of B is its super-bright 4-inch screen. It is said to be 40 percent brighter than the SuperAMOLED screen of the Galaxy S, which is my opinion is already too bright at full brightness.
There is currently no word on the specs. While the slimness of the phone certainly makes it sexier, I would expect LG to ship it with a dual core processor like the Optimus 2X to make it truly desirable.
Dell "Looking Glass" Tablet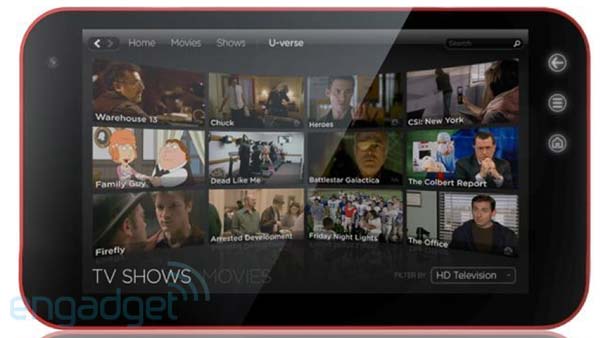 Details of Dell's new tablet were leaked through a FCC approval document. This is Dell's second Android tablet after the Streak.
While the Streak is 5-inch, the "Looking Glass" Tablet is said to be 7-inch. It is expected to run Android 2.1 Eclairs, which is a bit disappointing as we would expect atleast Froyo. It is expected to be powered by the dual core Nvidia Tegra 2 processor, the same processor that powers the LG Optimus 2X.
The tablet has integrated 3G capability and is also said to have phone call capability.
Motorola Olympus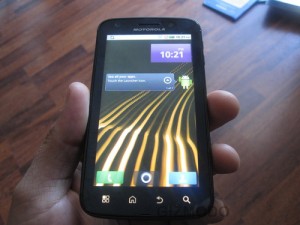 There has been many leakes of this phone – heck, someone even reportedly picked up one from a flea market.
Olympus is Motorola's next flagship phone and is said to have a dual core Tegra 2 processor. The screen size is not immediately known but it is a larger than the 3.7-inch Defy. So, it is probably a 4-incher.
Details of which version of Android the Olympus runs is conflicting at this point – some are claiming Gingerbread and others are saying Froyo.