LG is upto something really big. Earlier we had told you about LG's plans of launching an Android smartphone powered by a Dual Core processor and now LG just confirmed via a tweet that it will be unveiling a new slim & super bright Android phone – titled LG B at the CES 2011.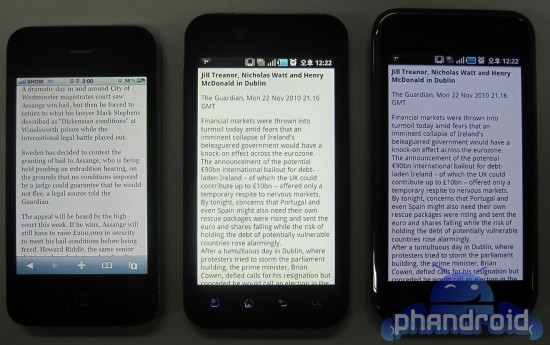 Here is what the tweet read:
seein is believin! The super slim & super bright "LG B" Android phone. come to #CES #CES11 and see with your own eyes!!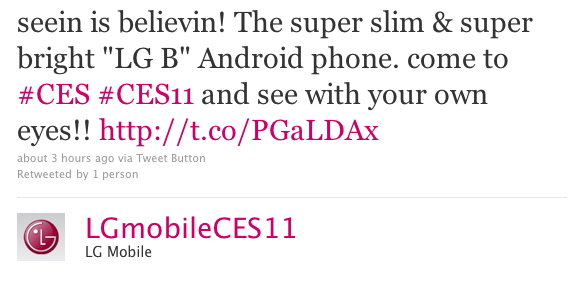 LG also sent Twitter Direct Messages to four other bloggers/Android fans, inviting them to check out the handset at a pre-CES Blogger's party. The LG B sports a 4 inches IPS LCD screen which is in fact very bright at 700units!

via Mobilecrunch, Image via Phandroid